Why I chose Animas.
I chose Animas High School, because I heard how good of a school it was from friends that went here. I needed to be in a different school because Durango High School (DHS), wasn't the school for me. I love Animas and would really recommend coming to Animas, the teacher-student relationships are awesome. In my opinion I really feel like in certain situations like things going on at home or fights with friends, the teachers don't help you as a student, but as a real person, a real friend, I have never been close with teachers at past schools, but at Animas I have that bond and it really makes learning easier for me, and I have a couple of good student-teacher relationships, they are really making school easier and give me a better understanding in work and personal matters. I've also built really close bonds with friends. They have become my family and I really appreciate them and everything they do for me.
I really didn't think that I would do well at a project based learning school, but I have been doing a lot better then if I was at a different school. The projects are really fun, and beneficial for me. Overall, I think that Animas is a great school, and I'm lucky to be one of the few students that go here.
​

Powered by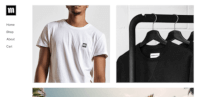 Create your own unique website with customizable templates.